Our Strategic Partners Include:
CSF has developed powerful strategic partnerships with industry leading OEMs and suppliers to ensure clients have immediate access to the most current technologies at cost effective prices. CSF is a trusted provider of Information Technology Hardware and Software.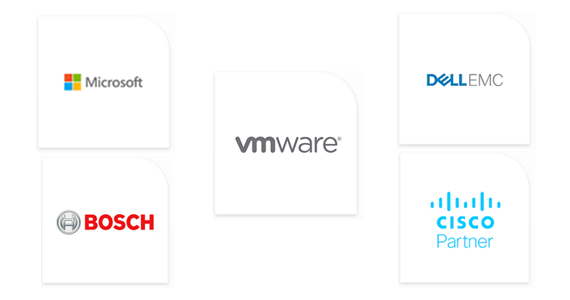 CSF is a trusted Value Added Reseller for the following Software and Hardware OEM'S:
Aruba Networks
Accellion
Acronis
Adobe
AMX
Apple
Appsense
Blue Coat
BMC
Bosch
Cables to Go
Canon
Carbonite
Cisco
Citrix
Chief
Christie
Commscope
Crestron
DaLite

Datawatch
Dell
Eaton
EMC
Encase Forensic
Entrust
Excel Writer
Extron
Fortinet
Fluke
Hewlett Packard
HB Gary
IBM / Lenovo
IBM / Qradar
IronKey
Liberty
McAfee
Microsoft HW/SW
Milestone
MobileIron

Schneider Electric
NetIQ
Niksun
Nintex
Nlyte
OPSGenie
Panasonic
Pharos
Policypak
Polycom
Planar
Promethean
Puppet
Quantum
Red Hat
Ricoh
RSA
Safenet
Samsung

Sharp
SmartDraw
SolarWinds
Symantec
Systimax
Talend
Tenable
Top Braid
Top Quadrant
Trend Micro
TrippLite
Trustwave
UltraLife
Viewsonic
Visualware
VMware
Western Digital
WinZip
Zcare

We build new partnerships daily. Please contact us if you do not see your preferred manufacturer.
We have documented past performance on equipment and service contracts as a prime and a subcontractor.